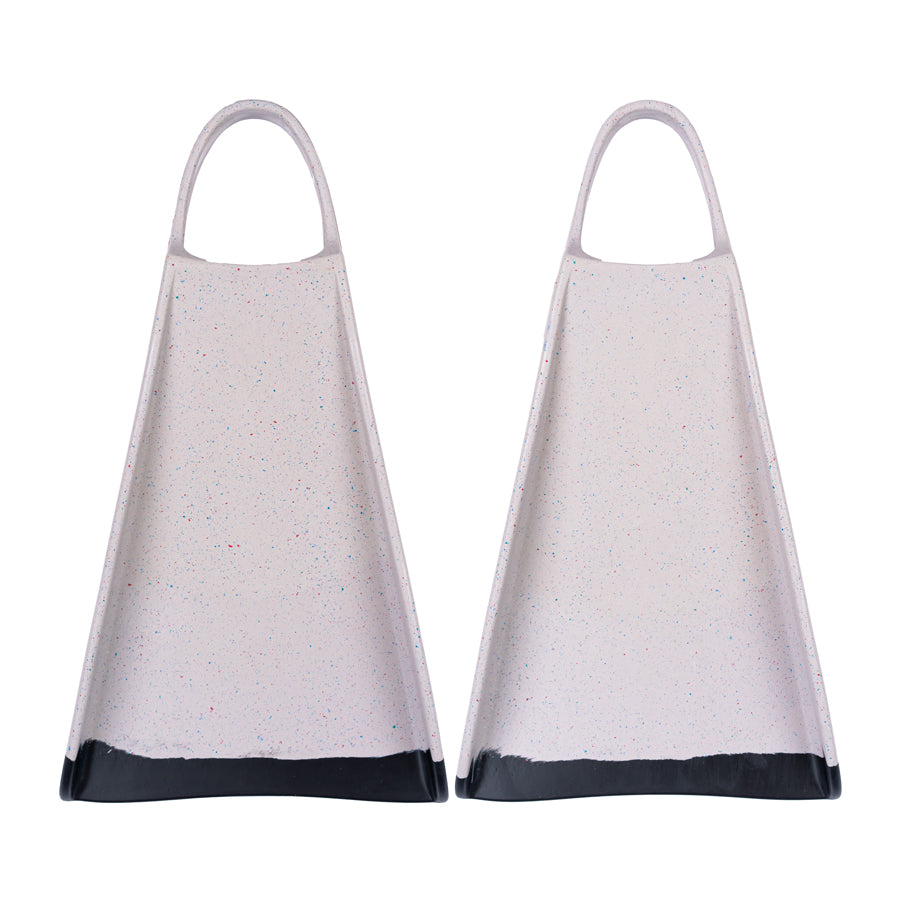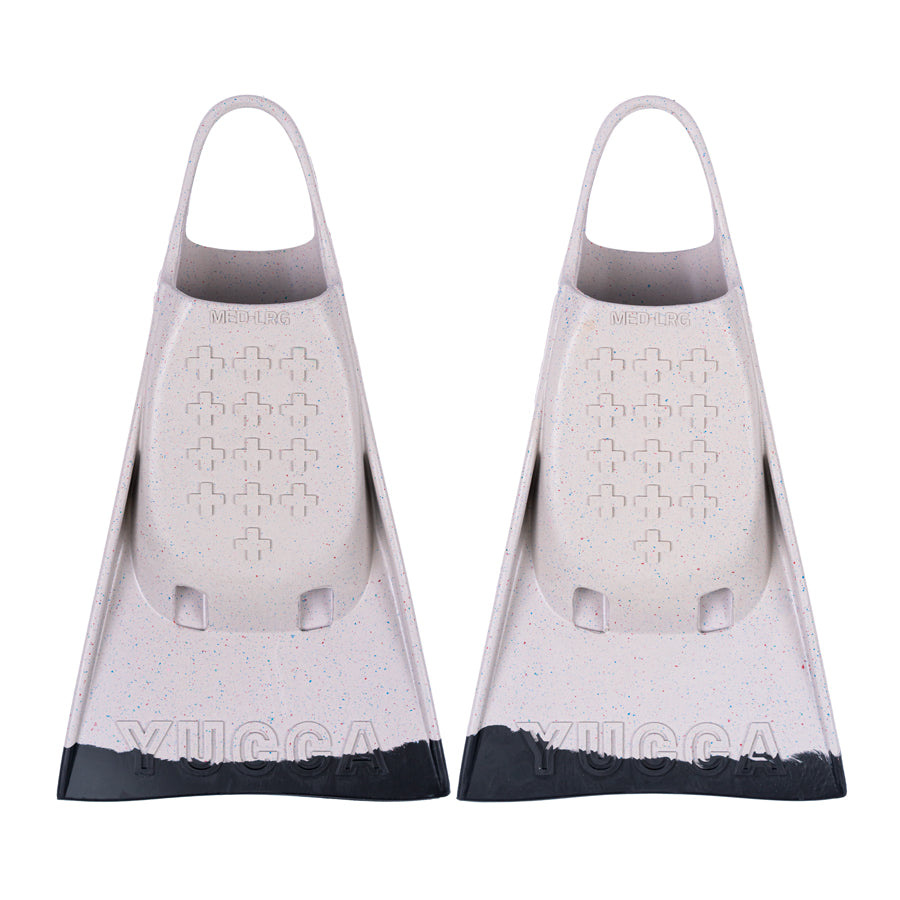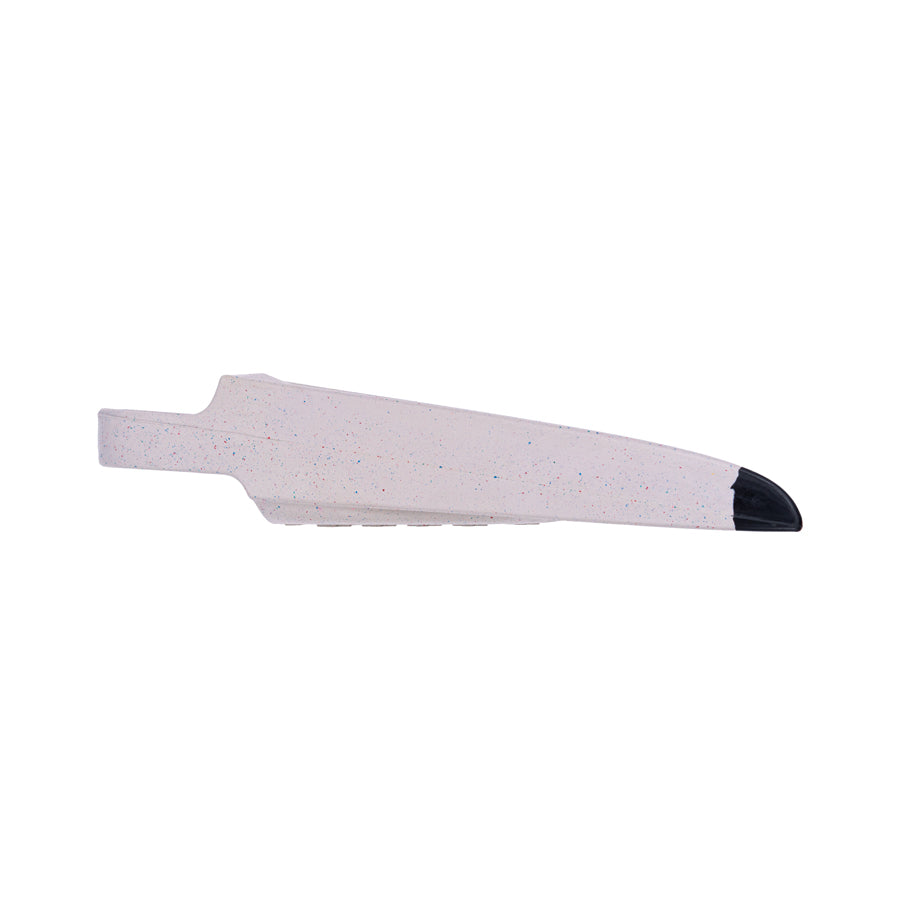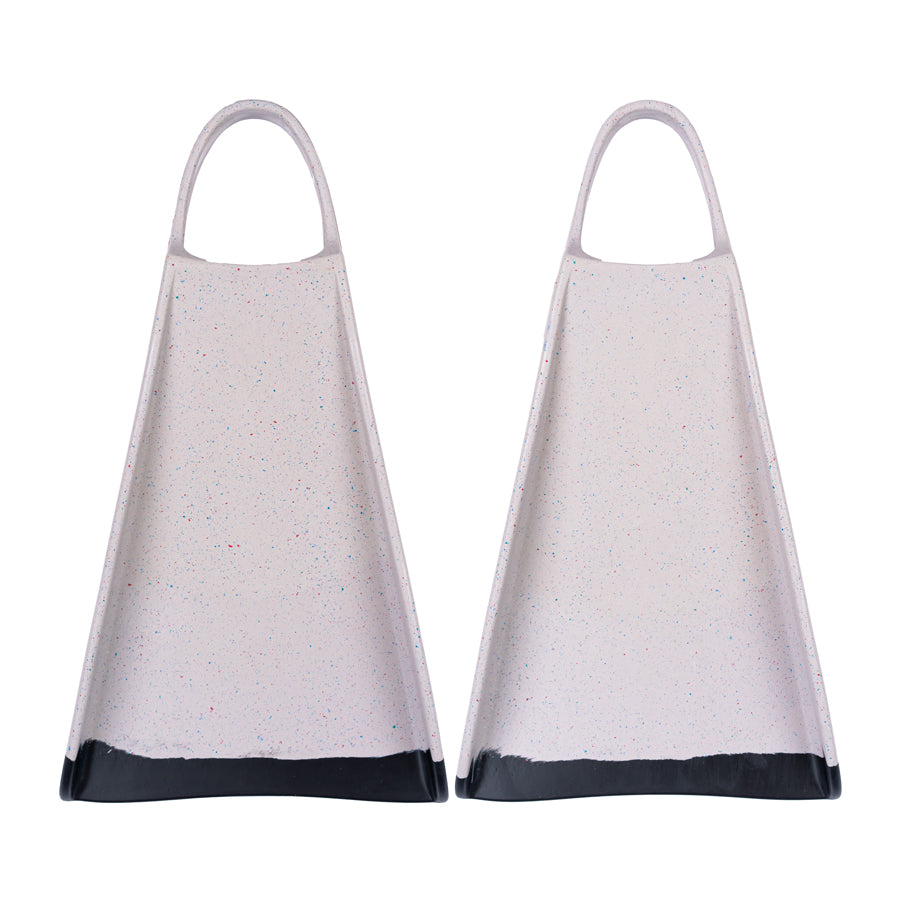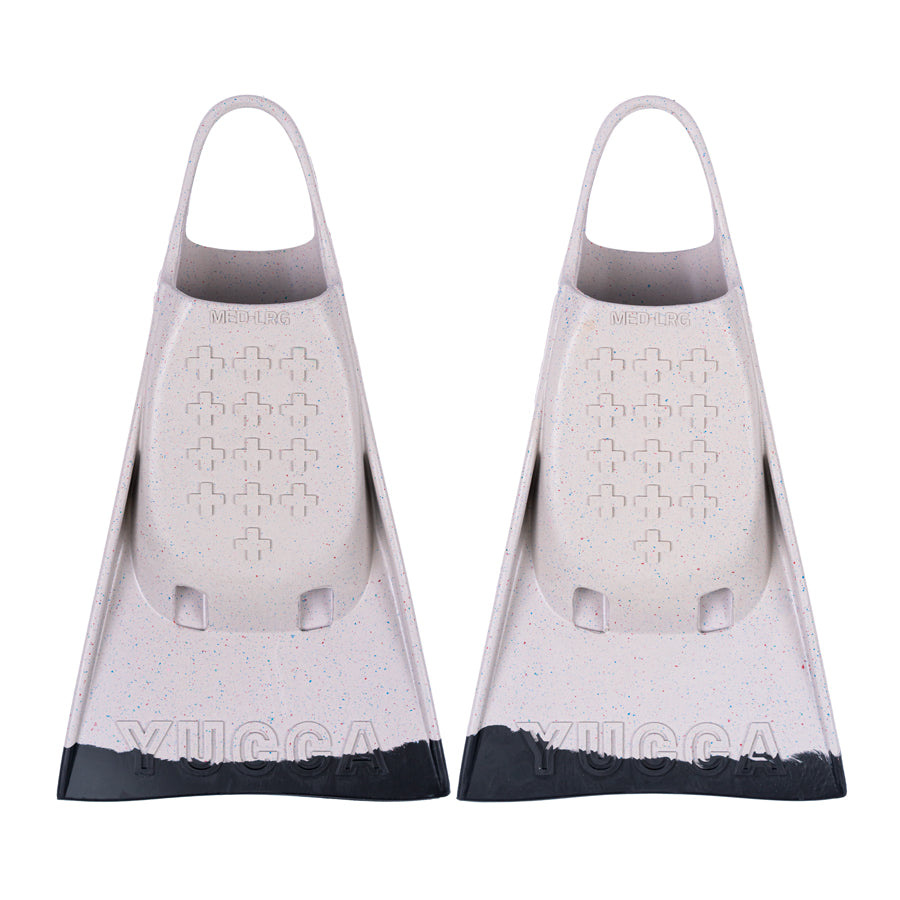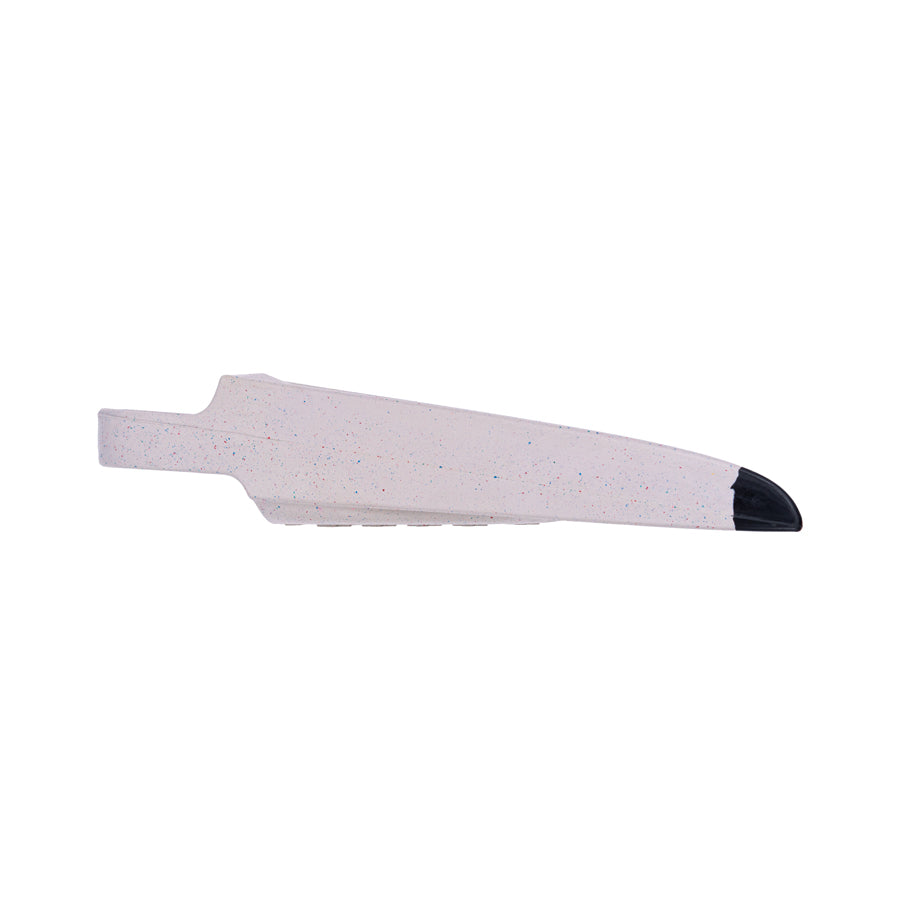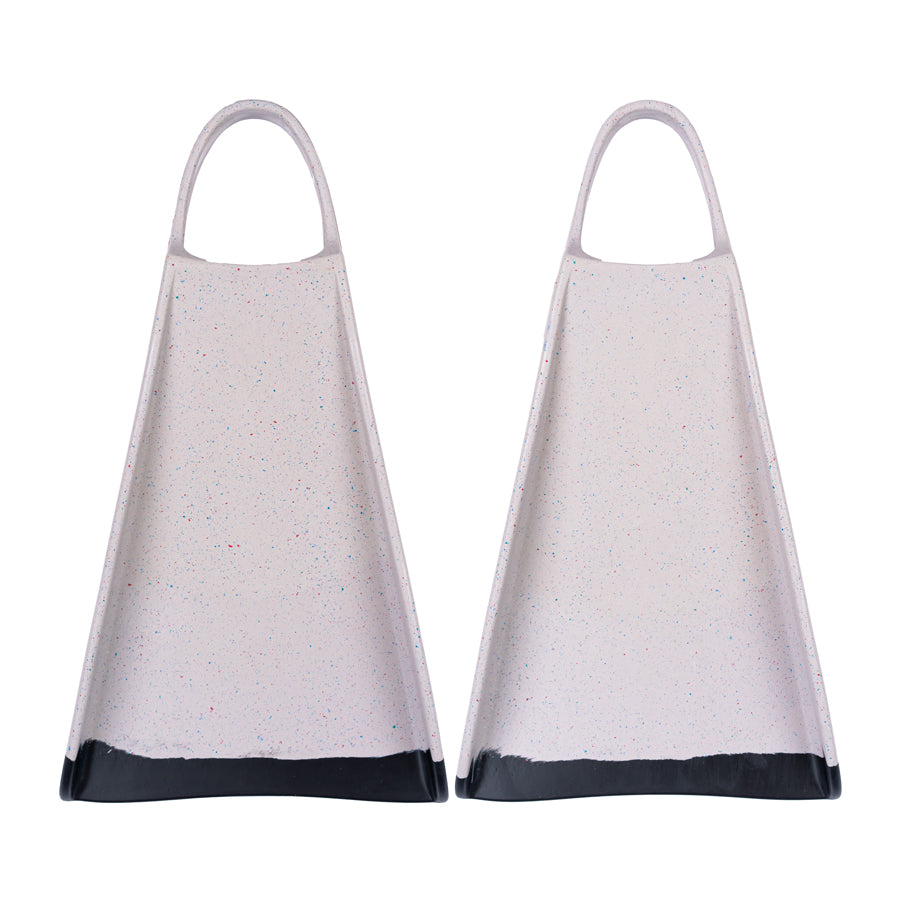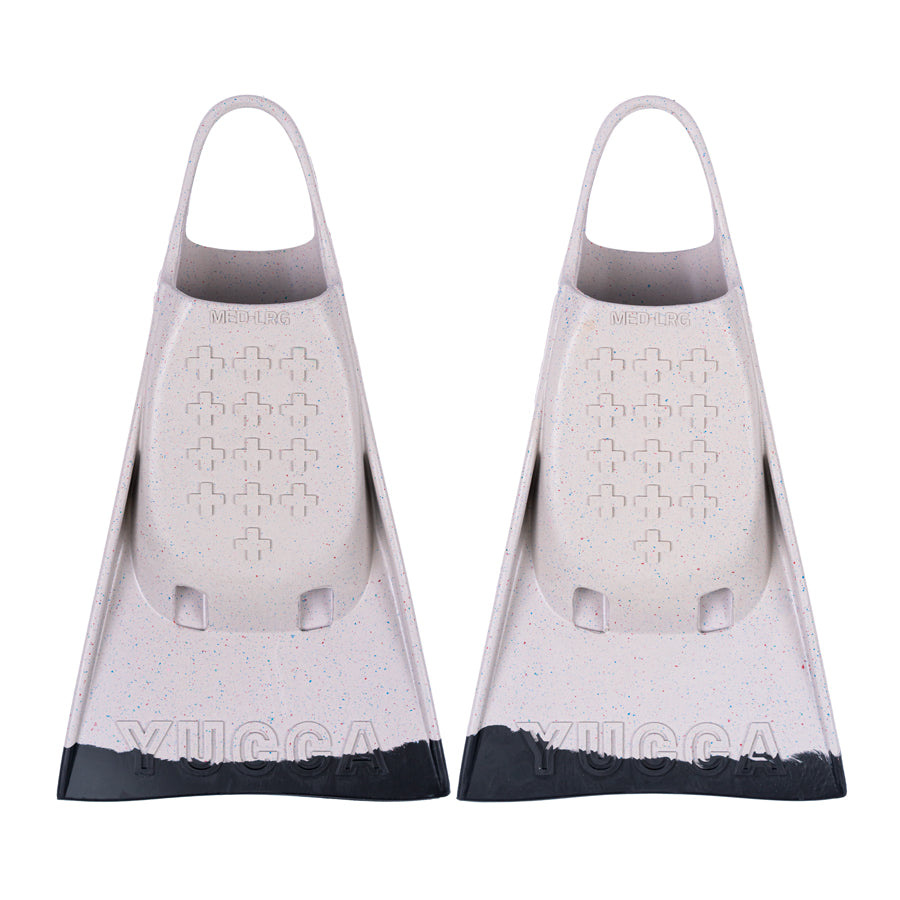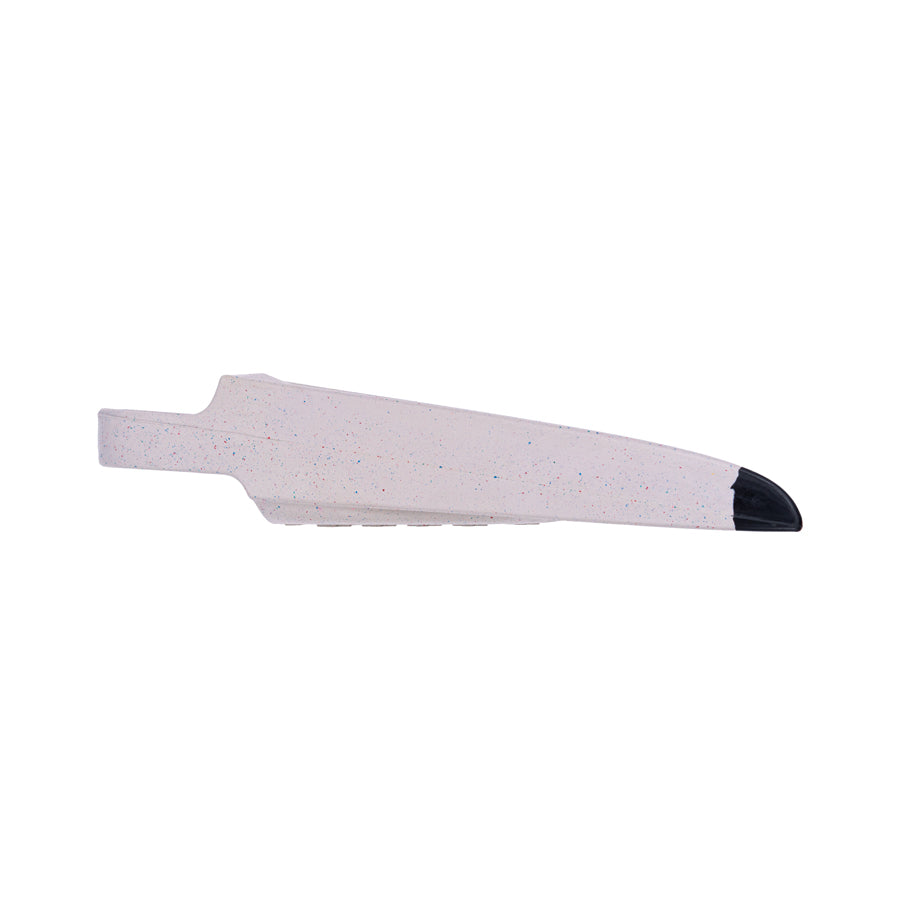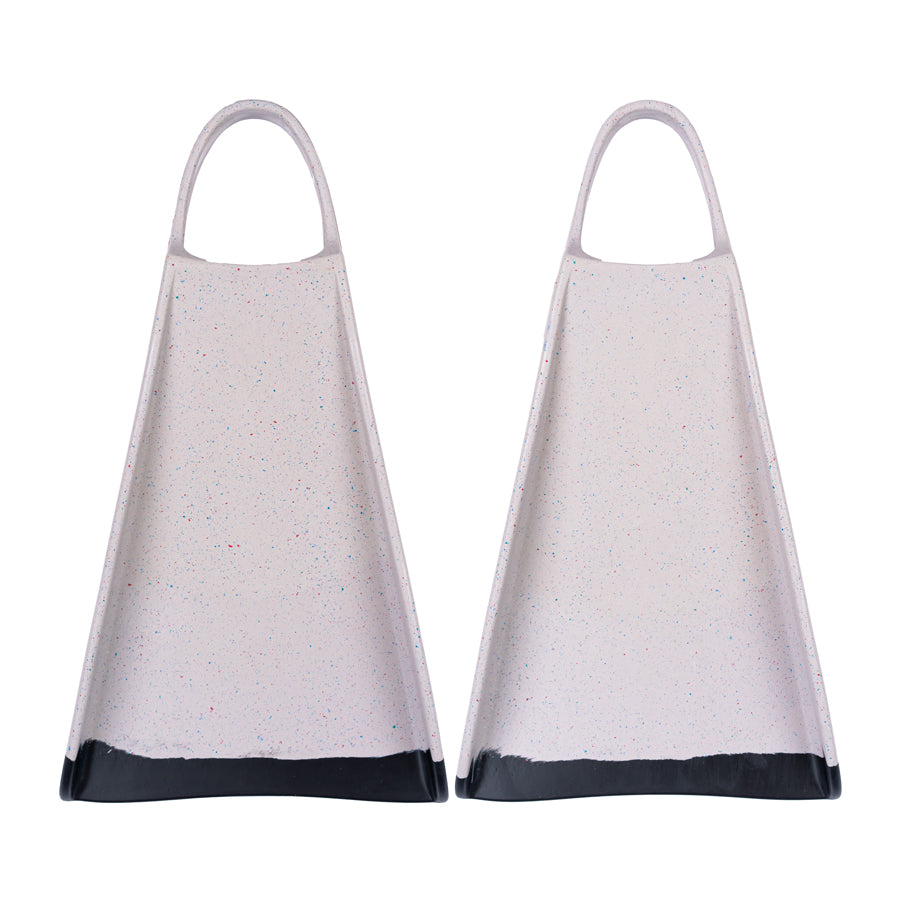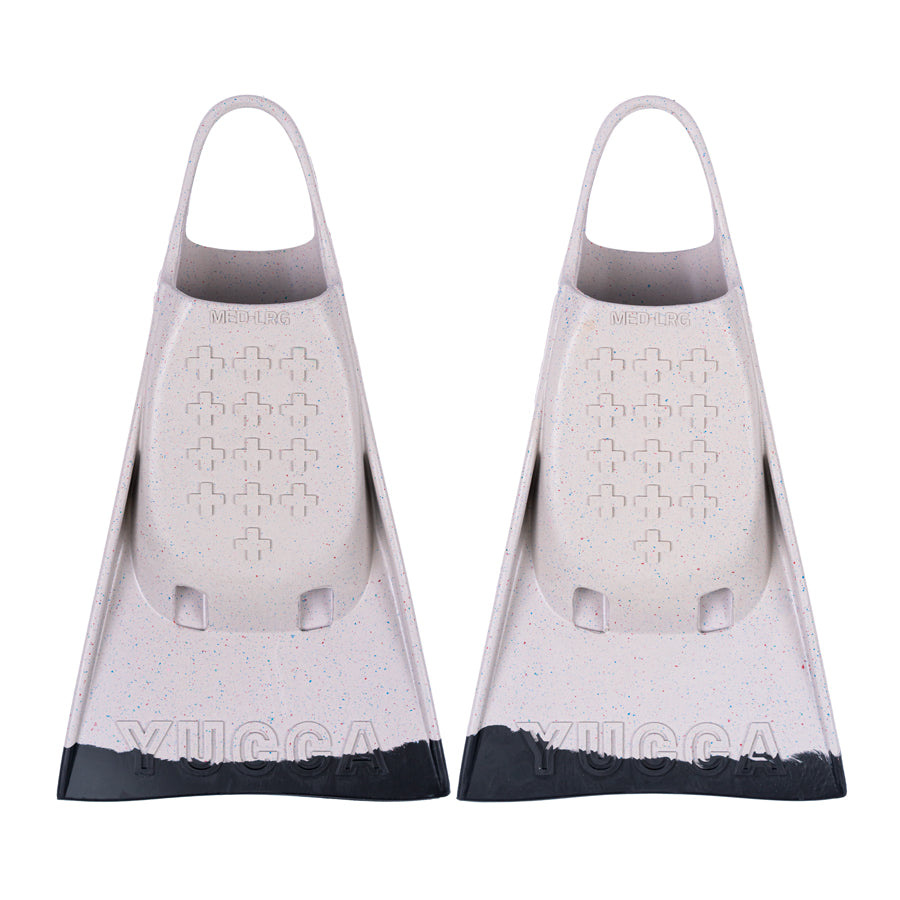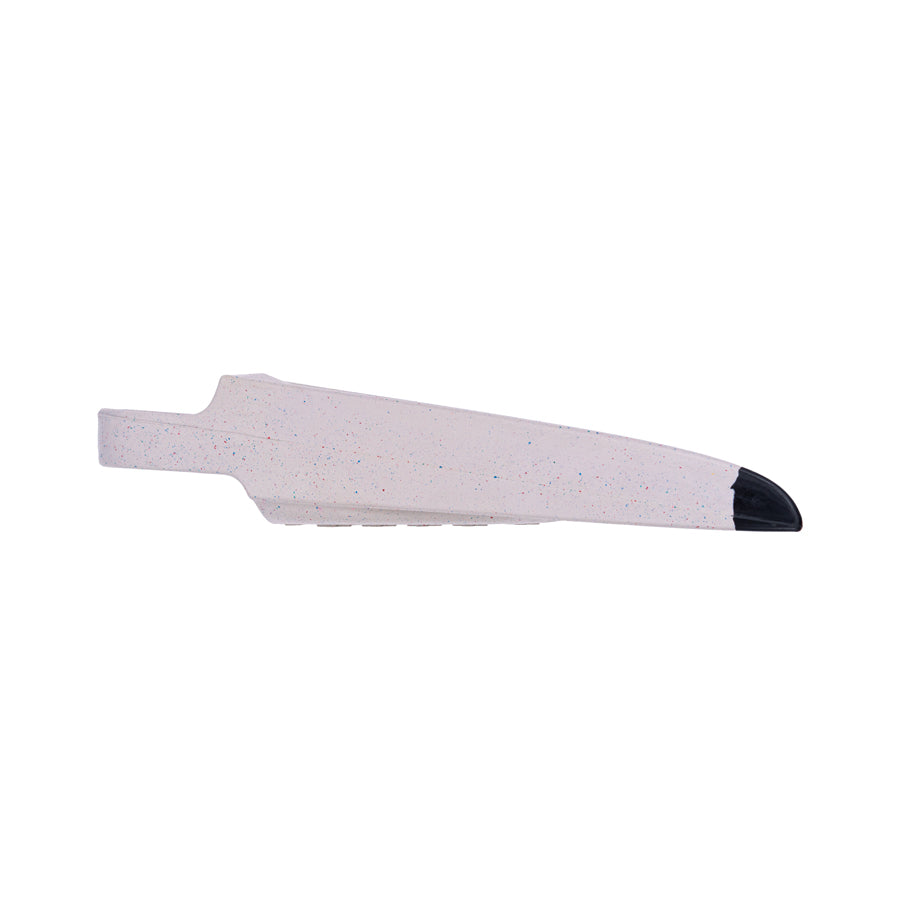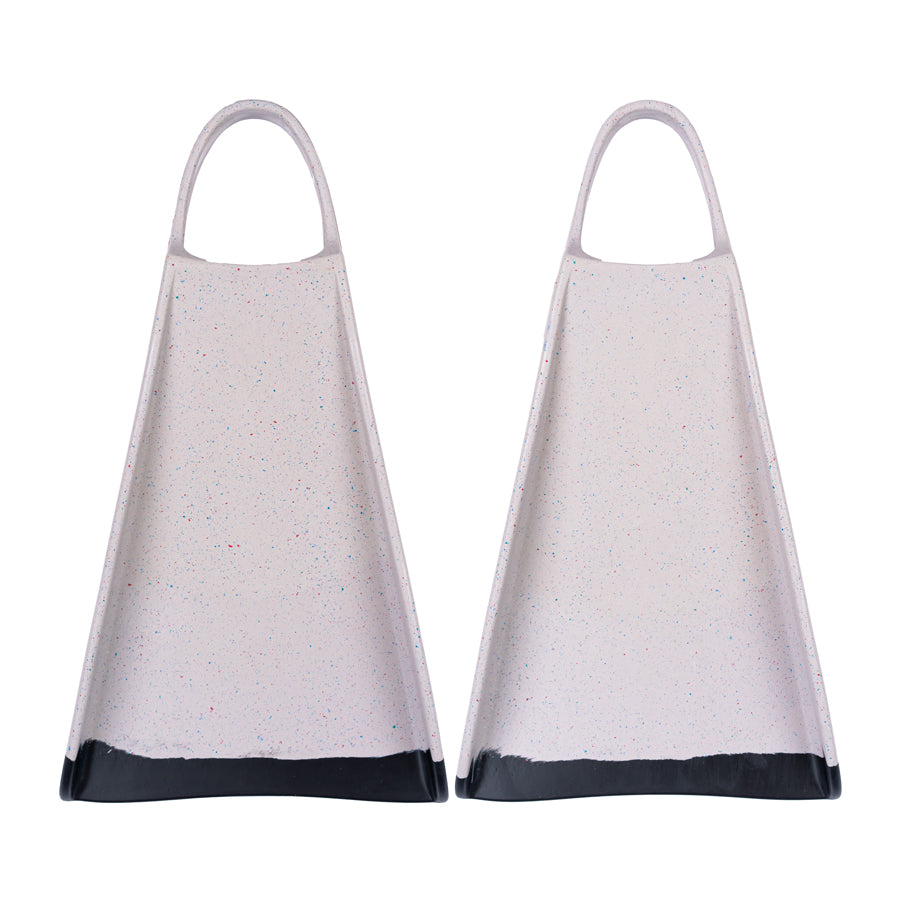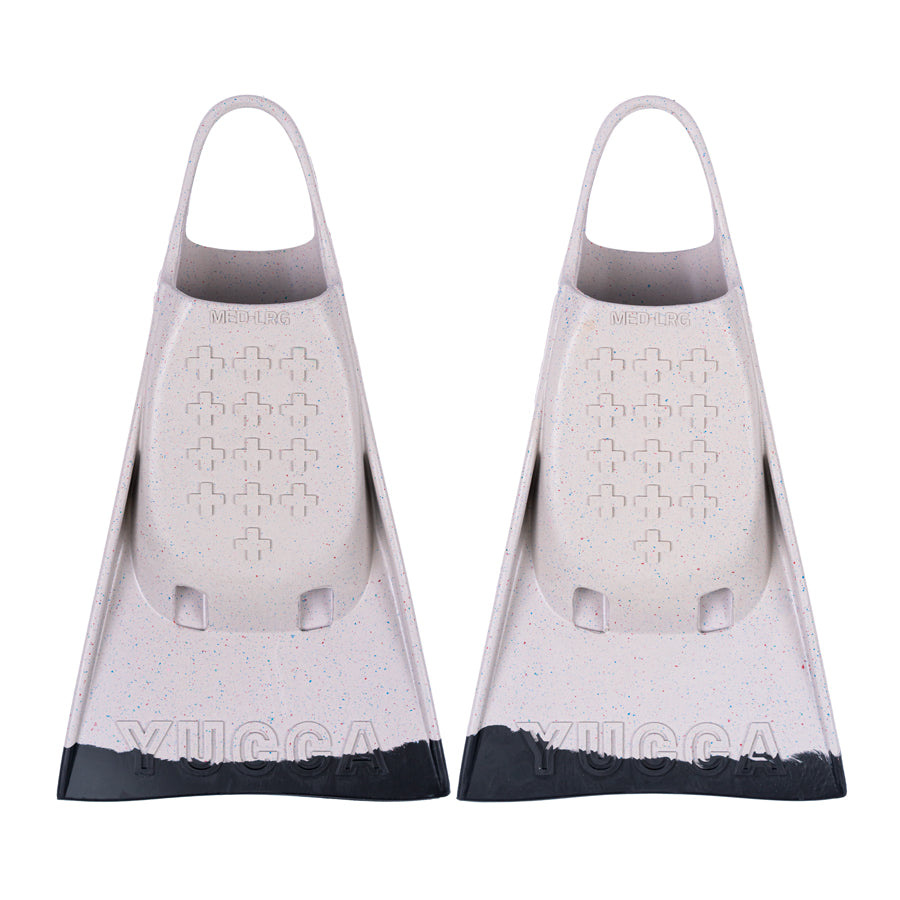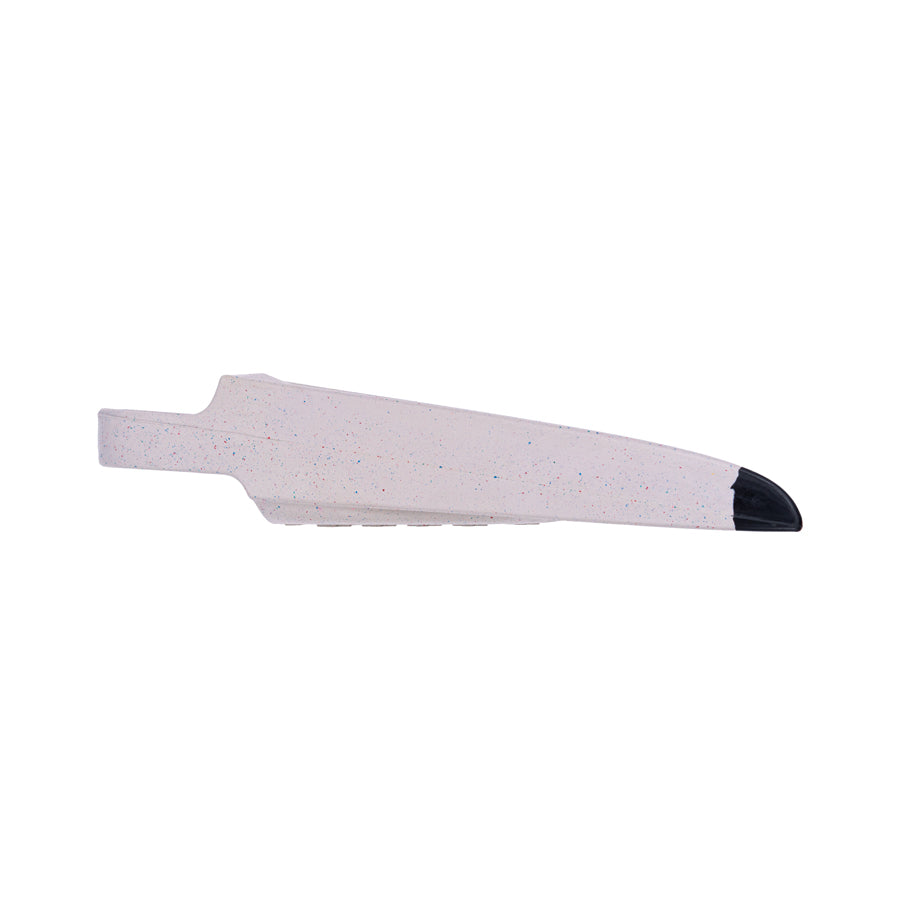 We are very excited to release the Scraps fin. After a year of tinkering we found a way to take our manufacturing waste rubber and grind it up and add it to a new fin. Keeping our waste rubber out of the landfill and using less new rubber in the Scraps fin. It also looks amazing so its a win win for us. 
This models flex and rubber characteristics were designed by our good friend and Wedge rider John "Potato Head" Karam. This fin has a ton of flex and pop for all day comfort.
Made from premium Malaysian rubber & recycled rubber.  
Designed by John "Esteban Higuera" Karam.
FAQ
Yes. They float in water.
Fins that are sold out will not be replenished. Once a color way is sold out, it will be discontinued forever. But we regularly introduce fresh, never-before-seen color options throughout the year. To stay informed, consider subscribing to our newsletter or following us on Instagram @yuccafins for the latest drops.
All Yucca fins are made from premium Malaysian rubber.